Type FA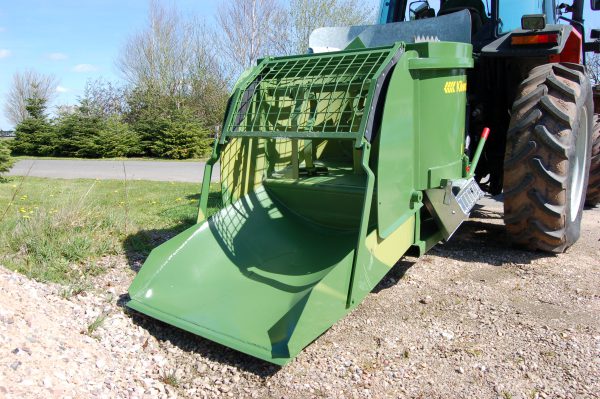 Product Categories: Concrete Mixers
Product Page: https://www.kilworthmachinery.co.uk/product/type-fa/
Specification
As SS mixer but with integral hydraulically operated loading shovel.
Total operation carried out with one tractor.
Standard equipment as per SS mixers but discharge chute is on right hand side.
One double acting spool valve required to operate loading shovel.
For models fitted with optional hydraulic drive an electrically controlled hydraulic valve is fitted to the mixer to operate the loading shovel. The shovel is then raised and lowered by pressing a switch in the cab. A 12V power supply is required at the mixer.
Contact Kilworth for advice when fitting FA mixers to telescopic handlers.
Models
[table cols="Model, Capacity Cubic meters (Kg concrete), Weight When full Kg, Tractor Recommended minimum hp" data=" 400FA, 0.4 (900 Kg), 1400, 60, 600FA, 0.6 (1350 Kg), 2000, 75, 800FA, 0.8 (1800 Kg), 2600, 100 "]