Lawn edgers & Scarifiers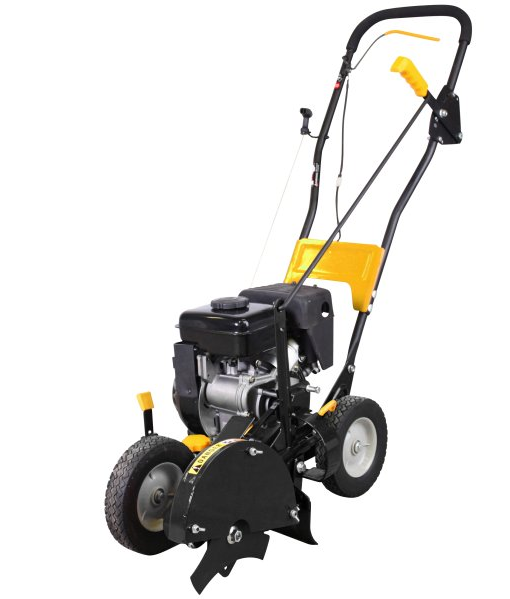 Product Categories: Texas Lawn Mowers
Product Page: https://www.kilworthmachinery.co.uk/product/lawn-edgers-rakers-scarifiers/
Product Summary
In the Texas range we offer 2 models of Scarifiers and 1 edger model.
The scarifiers are designed to clean the grass you are working on.
It targets to remove any moss and old grass clipping therefore improve the health of grass.
The texas scarifier is a simple but effective machine which either has pivoting or fixed blade options.
Easy to use machine fit for domestic or commercial use.
Secondly is the edger, which is designed to cut an edge into the grass boundary.
Again a simple machine and easy to use.
Specification
Scarifiers
Briggs & Stratton engine 4.8 hp - 5.6 hp
Working width 42 - 46cm
Working depth -4.5 / +0.5 cm
Blade type can be fixed or swinging
Collection bag option
Adjustable handle
Edgers
2.4 hp petrol engine
Working depth 10 - 25 - 45mm
Adjustable handle
Models
Scarifiers
Pro Cut 420TG - Briggs & Stratton 4.8 hp petrol engine.
Pro Cut 460B - Briggs & Stratton 5.6 hp petrol engine.
Edgers
EC 8700 - 2.4 hp petrol engine